Mary Ellen Ledbetter
Language Arts Consultant and Author for K-12 Students
Mary Ellen Ledbetter earned an M.A. in English from Michigan State University and has a B.A. in English and Speech from Western Michigan University. She not only has extensive teaching experience in schools across the United States and Canada—working with students K-12—but has been a college instructor as well.  As a consultant and presenter, Mary has spoken at NCTE, TMSA, Gifted and Talented Workshops, and National and International Reading Seminars and is currently a presenter / consultant for the Bureau of Education and Research.
Teachers in search of highly effective strategies to teach writing need to look no further than the expertise of Mary Ellen Ledbetter. Her extensive experience, wealth of knowledge, and captivating presentations fill educators' minds with practical, ready-to-use lessons to take student writing beyond their highest expectations. My teachers spared no time in returning to their classrooms and building a whole new model of writing instruction based on Ms. Ledbetter's methods.

Melissa Barnett, Curriculum Supervisor
Gloucester Township Public Schools,
Blackwood, NJ.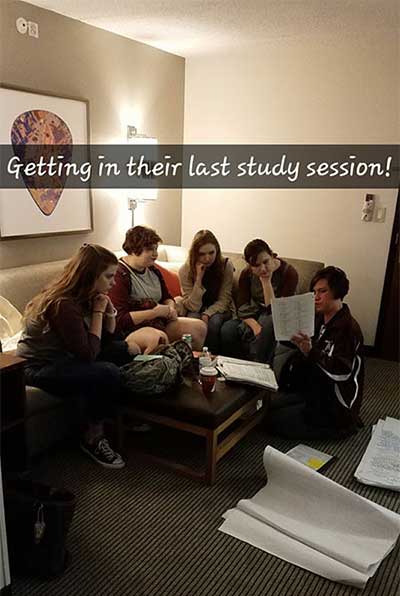 After attending Mary Ellen Ledbetter workshops, those synaptic sparks fly, creative ideas churn, and I walk away with copious techniques to pique my students' interest and cultivate engagement in substantial writing. From modeling strong writing, to practicing quickwrites, longer pieces, and then peer review, our learning time is imbibed with research-based-best-practices. In fact, M.E.L instructional techniques are so effective, my students have achieved consistent, high-performance on their state assessments. You might even overhear a conversation in the hallway among upperclassmen, as I did the other day, talking about HOW they used some of these techniques on a college paper. I just can't recommend enough the Mary Ellen Ledbetter training to teachers seeking a fresh, motivational method for getting students excited about writing.
Karen Yoder Wiersig
English 1 instructor