Testimonials
What Administrators Say:
Thanks! ----- I sat in a 7th grade English class enamored by a dedicated teacher who kept our attention by bringing her passion and enthusiasm each day. She provided inspiration and then gave us room to flourish. This is where I found my voice and my love for writing. Mary Ellen Ledbetter captivated me with her steady stream of positive comments and smiley faces in the margins of my papers. With all of the daily tasks a teacher churns through, she always made time for encouraging words and creative exercises that pushed us in new directions. As a writer on my journey to complete my first novel, I'm grateful that to this day she is still paving the way for others to make the very profound difference she made in my life.

LeeJayne Stone
Former Student
I cannot say enough great things about Mary Ellen Ledbetter! As a High School Departmental Supervisor, I was lucky to have her present at our school every year of my employment. First, Mary has a wealth of experience and gave the teachers in my department so many different strategies and techniques to improve writing skills and encourage student participation in the classroom. I not only utilized her strategies within my department but even at home with my own young readers. In addition, I continue to incorporate her ideas in my college level writing courses. Her presentations are fast paced, energetic and fun! You will absolutely fall in love with Mary's ideas and her amazing personality. I consider Mary a mentor, role model and friend. She even makes herself available long after her presentations for questions and ideas. I highly recommend Mary if you need a new, fresh and innovative presenter!

Dr. Sharon Konowitz
Supervisor & College Professor
Teachers in search of highly effective strategies to teach writing need to look no further than the expertise of Mary Ellen Ledbetter. Her extensive experience, wealth of knowledge, and captivating presentations fill educators' minds with practical, ready-to-use lessons to take student writing beyond their highest expectations. My teachers spared no time in returning to their classrooms and building a whole new model of writing instruction based on Ms. Ledbetter's methods.

Melissa Barnett, Curriculum Supervisor
Gloucester Township Public Schools
Blackwood, NJ.
Mary Ledbetter's work is not only teacher-friendly, but classroom-proven. Her books are filled with practical strategies and techniques that can be used immediately with all students, from the struggling, reluctant writer to the more proficient writer. These are a "must-have" for every educator teaching writing.

Jeannie Donoghue
Profession Development Director Bureau of Education & Research
Mary Ellen Ledbetter is well-known for her lessons used at the secondary level, but she has now broken new ground with her latest book. Kindergarteners through sixth graders will blossom as writers with the book "All About Me." It is full of creative and fun lessons that will enable all students, whether emergent writers or developed writers, to find success with their writings.

Dr. Janet Coleman
Executive Director of Instructional Services
Castleberry ISD
Mary Ellen Ledbetter has worked with all levels K-12 at our district. Writing scores have improved, teachers have ready-to-use writing samples at all levels, and students and teachers alike have at their disposal new strategies not only for all facets of language arts but for lifelong learning as well. Her books are treasures!

Lucy Soovajiian
Supervisor of Academic Programs --Language Arts
Union City School District
Mary Ellen Ledbetter has transformed writing instruction for secondary teachers and now elementary teachers will have the strategies, tools and inspiration to do the same. "All About Me" is a "have-to-have" resource for language arts teachers in kindergarten-6th grade. The abundant writing samples, ideas for curriculum integration and daily activities will provide the creativity and support to develop writing proficiency in your youngest learners. Mary Ellen has hit a homerun with this one!

Gayle Woodall, Ed.D.
Executive Director of Instruction
Barbers Hill ISD
If you survive picking up the 500-page tome, you will never regret it. Mary Ledbetter has created a personalized system of strategies for writing, reading, and mechanics that will challenge your elementary students, make them laugh, and show them what strong learners they can be.

Erin Jones
Professor at Univ. of Arkansas
Mary Ellen Ledbetter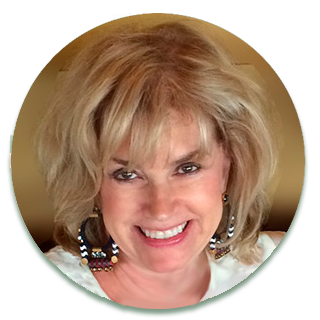 Language Arts Consultant
Participants Say:
Mary has energy and the ability to keep the audience engaged and informed. Her practical suggestions and awesome books are simply brilliant. Mary knows kids!

Maria G.
Middle School LA teacher, IL
Excellent, engaging and intellectual presentation! Definitely appealed to higher levels of academic demands while making strategies manageable for all learners.

Kristy R.
High School Social Studies Teacher, WY
I am rejuvenated and realize that I have the right to a life and now have a mission to start modeling and conferencing with my students. Mary Ellen was truly the best presenter I have ever had due to her great sense of humor, attitude, and knowledge / experience.

Diette O.,
High School English teacher, AZ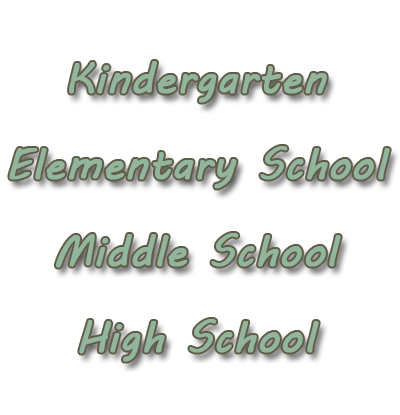 A ten-point scale would not do Mary Ellen justice! Presence, humor, and knowledge-base are extraordinary. I learned and enjoyed myself.

Michael L.
Supervisor of LA & SS, NJ
Yet another fabulous presentation by Mary Ledbetter! She just knows how to change difficult or boring concepts into simpler and interesting ones that are perfect for our classrooms!

Adrienne M.
LA teacher, IL